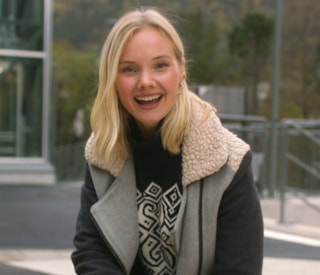 Join Ada Martini at the Dale of Norway factory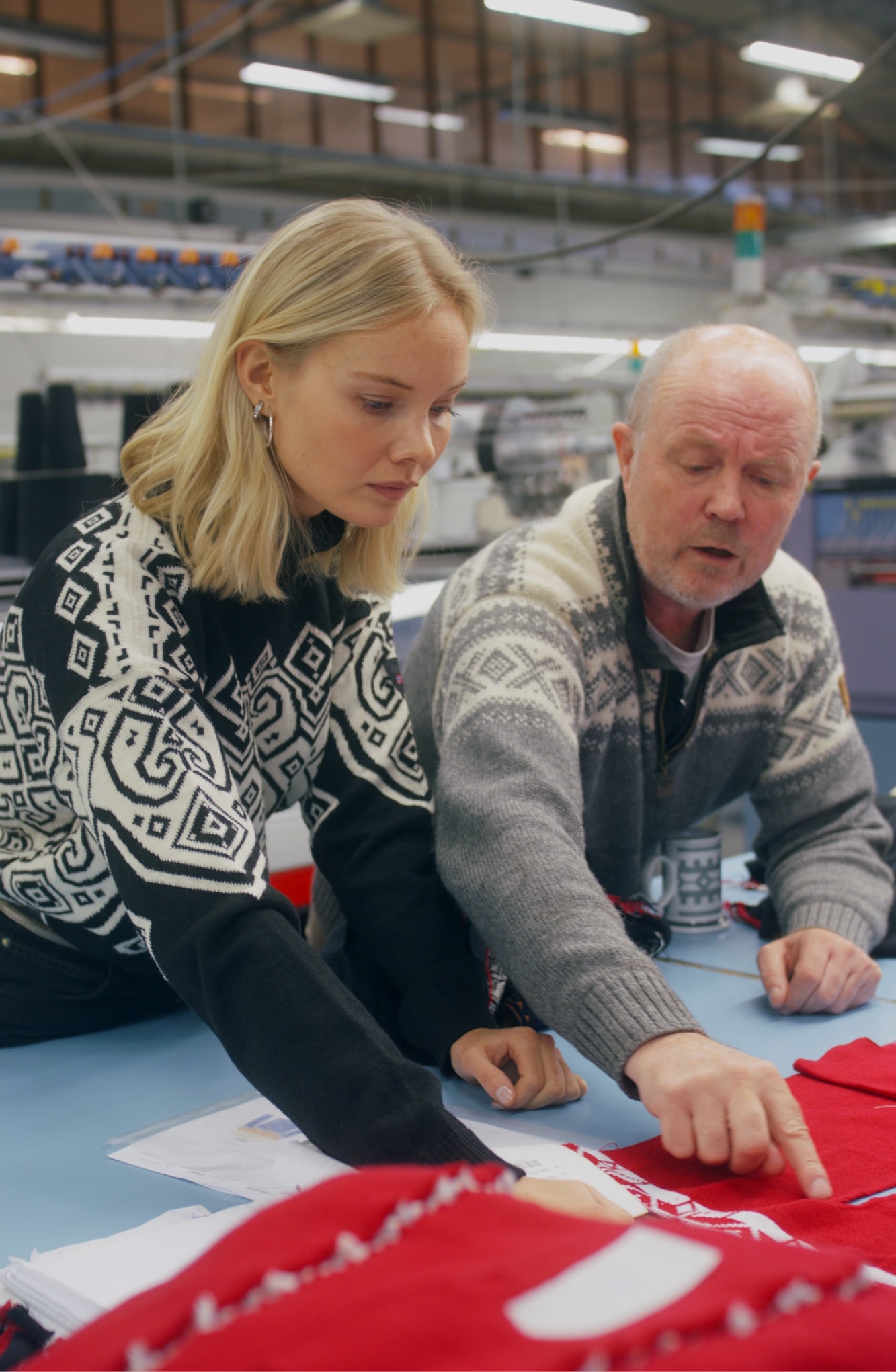 We invited Ada Martini Strøm to the Dale of Norway factory. The goal was for Ada to get a deeper insight into the production at Dale of Norway. Through four episodes, Ada investigates how her Dale of Norway sweater is made.
Episode 1
Come join Ada as she tries to investigate where and how her Dale of Norway sweater is produced! This is the first of 4 episodes, where Ada joins Dale of Norway at our factory in Dale, established back in 1879. Did you know we still have garment production in Norway?
Episode 2
We all wear wool, but where does it come from? Astrid and Erica at Dale of Norway explains. While Dale of Norway knits most their garments at Dale, some of the knitted panels are stitched together at our factory in Poland. This a factory wholly owned by Dale of Norway. In addition, a small part of their garments are produced in Sweden, Turkey and China.
Episode 3
Wool: the material that lasts forever? Only if we take care of it. Lorents and Håkon at Dale of Norway tells us how to take care of "natures own high-tech fabric".
Episode 4
What happens now? Dale of Norway creates products made to last, they are still far from perfect. In this last episode, Astrid and Frode share some of the improvements and goals set for Dale of Norway in the coming year. In the meanwhile Ada will test the quality of her sweater, and follow up on our progress, commitments and goals - one year from now.